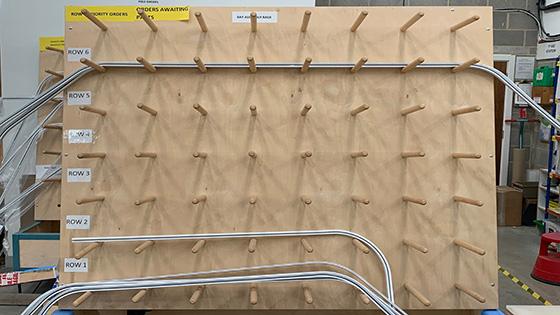 It seems a little foolish to make a big deal out of good customer service these days. After all, it's something every company should be doing – there's no need to shout about it. Having said that, we often get customers who want to know how our order process works and are amazed at the lengths we go to to make sure things are right first time.
Here's a quick rundown of how things work.
Place Your Order Online
We're the only website there is where you can order a custom curtain pole or track for your bay windows without having to pick up the phone or send in detailed drawings. Our clever ordering system means you just need to tick some boxes, enter your measurements, and that's it.
You can phone us for advice if you need to, though. Or check out our guides on how to measure your windows.
Perfectly Bent
If you order a custom pole for your bay windows, we'll bend it for you so you can make sure it fits first time. Our trained engineers use computerised equipment for perfectly smooth curves, and we check every pole before it goes out. That means laying it over a full size plan of your window to make sure it fits.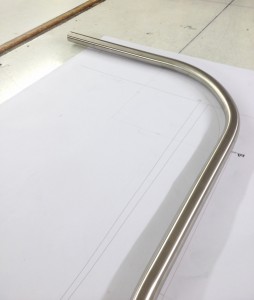 Custom Packaging
Having gone to so much trouble making bespoke products for people, we like to protect them too. That's why we make wooden frames to support our poles and keep them in good condition until they're delivered.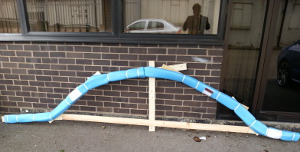 No Quibble Guarantee
How many times have you signed for something that's come through the post without checking it's actually all in one piece? People often don't realise that when signing for goods they're also signing to say they are in good condition. Although our products are hardly ever damaged in transit, we offer a no quibble guarantee if they are. That means we'll replace the goods free of charge, even if you've signed to say they were in good condition.
Whatever sort of curtain track or pole you need, we'll get it to you fast. Take a look at our product range for more information, or get in touch.