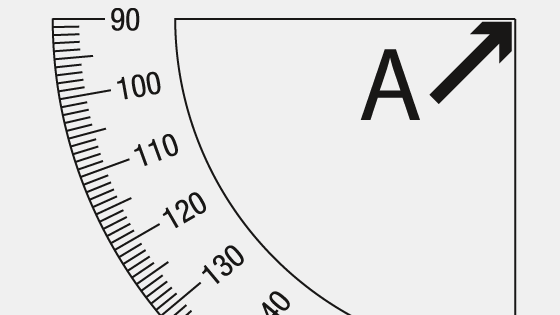 Bay windows fill your home with light and give you more space, but they're a little more complicated than your standard flat design. If measuring up for a custom curtain pole or rail fills you with dread, you've come to the right place. We have a handy free tool that can be used to measure the angles with ease: a protractor. All you have to do is print it off from your computer and take a look at the following video.
Once you've downloaded and printed the protractor (which can be found here), the next step is to cut out the sections. There are four pieces – the top two are for measuring internal angles (inside the bay), which the bottom two are for measuring external angles (where the bay meets to main wall of the room).
In the following diagram, A and D are external angles, which B and C are internal.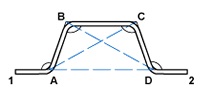 To measure the angles, you simply line up the corner marked A on the two pieces of the protractor, and place the edges marked Wall Side Left and Right against the appropriate wall. The scale with the numbers should be at the bottom. You'll then see an arrow pointing to the appropriate number.
Once you've written down the angles for each corner, all you need to do is measure the distances between them (1 to A, A to B, B to C and so on). To be doubly sure everything is correct, you can also measure between the angles diagonally (as shown by the blue lines, above).
Bay windows can be stunning, so don't settle for second best when it comes to the fittings. Our products are all great value for money, and you can order a custom curtain pole with ease using our online store.
For more information on measuring bay windows, have a look at our previous post. Or if you're still stuck, give our experts a ring on 01494 460198.