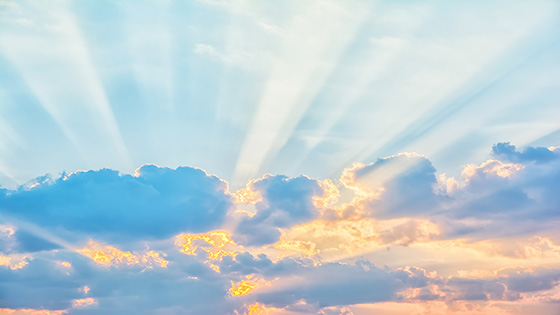 Sunlight. It helps your body produce vitamin D and it's good for your mood, but there are times when too much light can be harmful. You skin, your possessions and your eyes can all suffer if the light's too bright. Here are some examples of how sunlight can have negative effects, and how you can use electric curtains, blinds and other tactics to counter them.
Books and Antiques
Anyone who's left a book on the windowsill will know how harmful sunlight can be to your possessions. UV rays fade colours, and although the amount of UV decreases the further you get into the room, objects in direct sunlight can be irreversibly damaged. This is especially important if you like books, or have antique furniture or fabrics which could be bleached or damaged.
Simply placing these objects in a room that doesn't get much light will help, but you can't be there all day to move things if there's a sunbeam coming in. A much simpler solution is to invest in an electric curtain pole or rail with a light sensor built-in. That way, you can set it so the curtains are closed automatically in strong sunlight. Of course, this has the added benefit of helping you keep cool in summer.
Skin
If there's one thing you'll want to protect from the sun, it's your skin. Most people know that harmful UV rays cause sunburn, ageing and even cancer, yet many of us don't wear sunscreen regularly. And although you're unlikely to get sunburn in the winter, the ageing effects are still there. Ideally, we should be protecting our skin every day, all year round. As well as a high factor sunscreen, wearing hats and long sleeves can help. You could also consider staying inside or in the shade during the hottest part of the day (11am – 3pm).
Viewing Pleasure
Although not as serious as sunlight damaging your skin, bright light can ruin a movie if the glare means you can't see the screen properly. This can be a problem with a regular flat screen TV, but it's even more of a nightmare if you have a home cinema with a projector.
Blackout blinds are a good solution, but for the ultimate in convenience, link your sound system and other gadgets up to a home automation package. That way, you can dim the lights and close the curtains from a single control panel. Or if that's too high tech for you, simply buy some Silent Gliss motorised curtains with a remote control.
If you're looking to control the light in your lounge, take a look round the site, or send us a message for more information about our range of electric curtain tracks and poles.